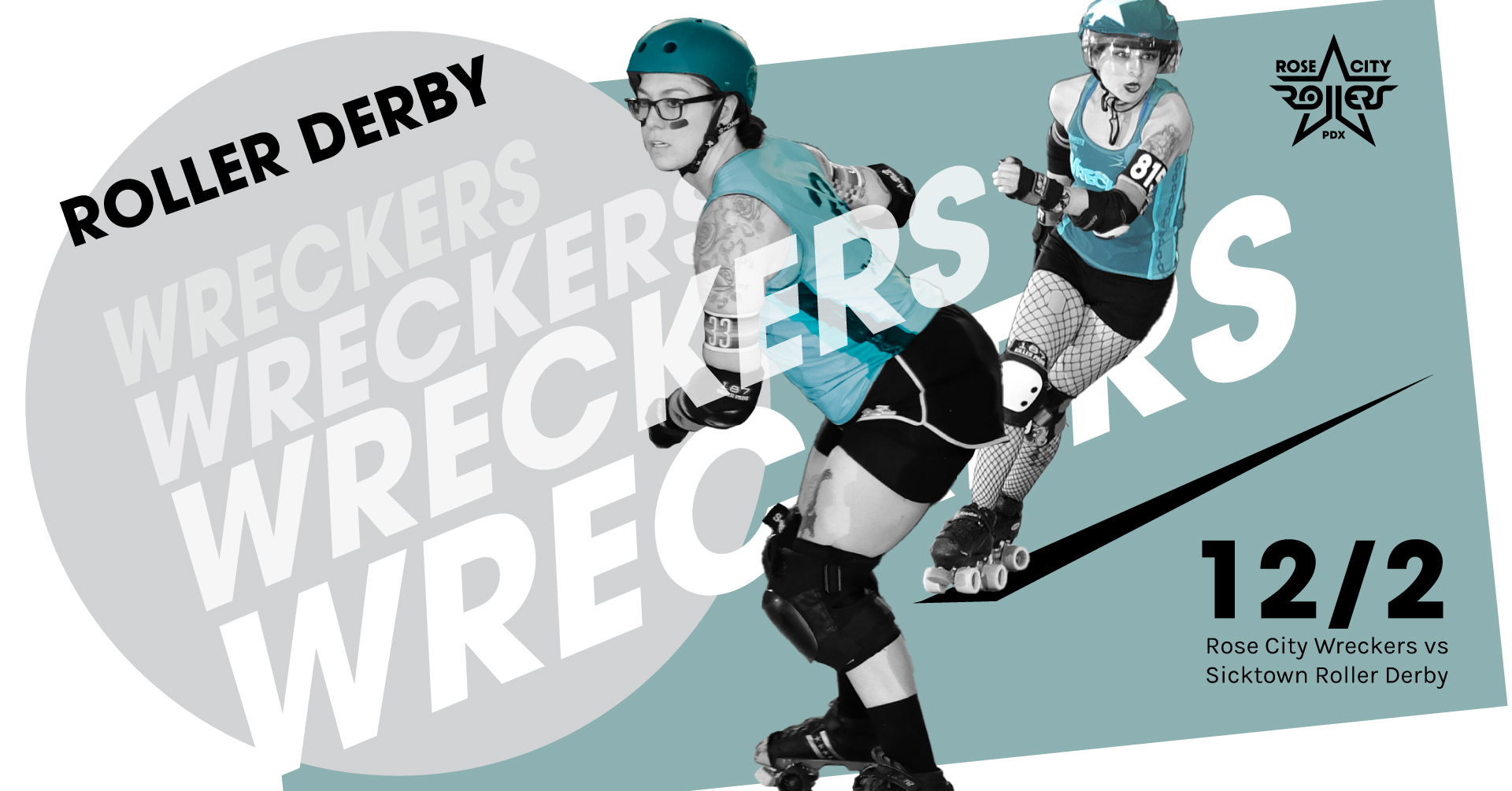 12/2 Wreckers vs. Sicktown Roller Derby


A Rose City Rollers Event

Show your support for the Wreckers on Saturday, December 2nd as they take on Sick Town Roller Derby from Albany, OR! Bring your friends, enjoy tasty food and beverages, and witness jaw-dropping action on the track. Prepare to be on the edge of your seat, it's an event you won't want to miss!

Event Details:

Date: Saturday, December 2nd, 2023

Time: Doors open at 6:00 PM | Frist whistle at 7:00 PM

Where: the Hangar at Oaks Amusement Park

Delicious food options are available with a different food truck at each game, and enjoy a variety of thirst-quenching beverages at our Plow Stop Bar from RCR sponsors like 2Towns Cider, Rogue Ales, Liquid Death, and Lion Heart Kombucha.

Be sure to check out our things to Know Before You Go.

New to Roller Derby? Check out this video from the Women's Flat Track Derby Association!

VOLUNTEER with the Rose City Rollers and come watch for free!

Rose City Rollers follows the Multnomah County Covid Guidelines and reserves the right to additionally enforce their own Covid protocol at their complete discretion. Attendees will be informed of up to the minute requirements prior to game(s) via email, ticketing links, or at the door, and must be ready to comply or forfeit their ticket. Thanks for helping us keep our athletes, fans, and volunteers safe!